Hello – my name is Julie Singer. I am a Natick resident and I love dogs! I am a homeowner,
a working mom and a dog mom to Shadow. I am also the brand new owner of Four Paws Dog Walking.
I know what clients need as I was a client myself for nine years. So, it is my mission to continue to provide
great care for your pet and to offer a reliable service to you.
We are on Facebook and Instagram so please check us out.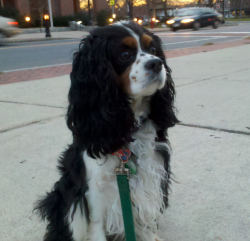 Shadow
Hi! I am Shadow and I am a Cavalier King Charles Spaniel. My human is Julie, the owner and pack leader of Four Paws Dog walking. My human loves me and loves to spoil me. I love going out for walks and visiting my human grandparents every Sunday!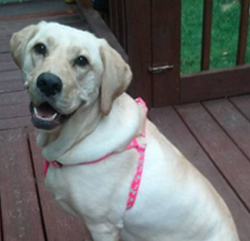 Jayda
Hi! My name is Jayda and I am a yellow Labrador Retriever. My human is Liz and we have a lot of fun together. I love to go on hikes, go swimming, canoeing, and my favorite, going to the dog park!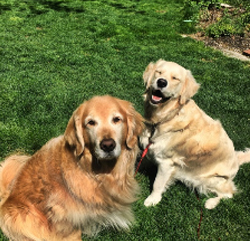 Cody & Pye
Hi! We are Cody & Pye! We are Golden Retrievers. We love to go on outdoor adventures with our human Cortney. Our favorite things to do are: swimming, playing ball, meeting our doggy friends at our favorite walking trail, and of course, cuddle!